Tell me, have you ever wondered...
Why can't I bring myself to do the things I know I need to do?
How am I so productive in my professional life yet so unmotivated when it comes to my own health?
Why do I keep eating things I know I shouldn't be eating habits?
How will I ever get healthy with a schedule like mine?
What would it feel like to be one of those healthy, happy people who actually likes kale and cooking?
Will I ever enjoy eating?
I know how you feel – stretched for time, overwhelmed, and wondering why it feels impossible to make space to do things that are good for you.
I was there too.
When I started down my health journey, I truly believed that working harder was the only way to achieve the body and life I wanted. I just had to run a little faster. Eat a little cleaner. And be a little bit more vigilant.
And how did that work out for me?
Not that great. I was exhausted – both mentally and physically. I couldn't keep up with the demands of family and work and the pressure I put on myself in and out of the gym. But I knew I needed to be healthy to live my life. I just didn't know how to fit health into my life in a sustainable way. I thought it was supposed to be hard.
I was missing the point.
I was taught that working harder got results. But, the truth is, being healthy is so much easier than that. No one ever told me that being healthy is really about eating foods and engaging in habits that nourish your body and mind. And no one ever showed me how to find those foods or identity those habits. Nor did anyone show me how to figure out what my unique needs were or explain to me that what I needed to be healthy was unique to me.
It took a lot longer because of that.
I wish I had someone who was willing to be honest with me. Someone who could explain to me that healthy living is about doing what's right for my body – not my friend's, my sister's or my colleague's body. Someone who was willing to say to me that the diet and health care industry aren't telling the whole truth. And, perhaps, most importantly, someone who would keep me accountable – even when I pushed back.
Does this sound like someone you could benefit from? I thought so.
While I went through all of this alone, you don't have to. I figured out how to be my healthiest self despite the fact that only 24 hours exist in a day. And I want to help you do the same. I know you can be healthy – even with a schedule like yours. I know because I figured it out.
So, if you're ready to live your healthiest and happiest life...
This program is for you if you're looking to:
Change your life and finally figure out how to live healthy without killing yourself in the gym or in the kitchen.

Cultivate healthy habits that stick this time.

Find foods that work for your mind and body and live the life you always wanted to lead.

Break bad habits and finally embrace the foods and practices that nourish your body and soul.

Be held accountable because I will be reaching out between our sessions to support you.

Remove the mental and physical blocks that have been standing in the way of living your best life.

Be unapologetic about your pursuit of health and happiness.
Here's what you can expect from this program:
A clear understanding of which foods give you energy, serve your body, and improve your mood and day.

The newfound ability to own your health, your time, and your life (for real this time).

The belief that you truly deserve to be healthy and happy and the know-how to carry through that truth.

Two sessions a month to figure out best practices for your body, mind, and life and how to implement them.

The space to dig deep so we can figure out what's actually stopping you from dropping the weight.

Tailored resources, tools, and gifts, which could include recipes, food journals, meditation guides, and more.

To talk a lot as I will be available to you as much as you need me to be because I want you to succeed.
If you're ready to change your life and become the happiest, healthiest version of you, let's get started...
I can't say enough good things!
"I can't say enough good things! ...With so much conflicting information on what we as humans should be eating, I wanted some direction and that's exactly what Erica provided. The workshop went over a wealth of information that not only helped me be more intentional about what I put into my body, but also helped me understand when to eat, the best ways to prepare my food, the benefits of eating whole and how to fight bloat!" - Shayna S.
I absolutely loved working with Erica!
"I absolutely loved working with Erica! She not only helped me to lose the last bit of my twin baby weight but also helped me find ways to sleep better, lower my stress level and live an overall happier and healthier lifestyle. She created a personalize plan for me and my specific needs. Erica always took the time to follow up via emails and texts every week to help me stay on track. I really appreciated and respected the fact she also practices what she preaches. Every detox, recipes, and workout she sent to me she has tried personally. She was extremely easy to talk to and helped me dig deeper into why I wasn't shedding the last few pounds. When I was frustrated and stressed she helped me to open my mind up to different techniques to lose weight." - Jessie S.
Erica is a different kind of health coach...
"Erica is a different kind of health coach and in a really good way! She meets you where you are and helps you work within your reality to meet your goals. What has helped me the most is her willingness to listen to me talk through my challenges and the ways I think about things and then translate my thoughts into positive actions I can take to move toward my goals. Erica challenges appropriately, in a way that helps me see what is possible for me to achieve. I always feel very hopeful and motivated after our sessions. One of the most helpful things she does is recap our sessions via email within a day or two, restating key points and reminding me of the actions I chose to take to move forward. Erica has a positive and uplifting personality, and it is her voice I hear cheering me on in those moments when I feel like I'm not making progress. I know Erica will always be behind me supporting me, while simultaneously giving me the tools to support myself." - Mary Ann M.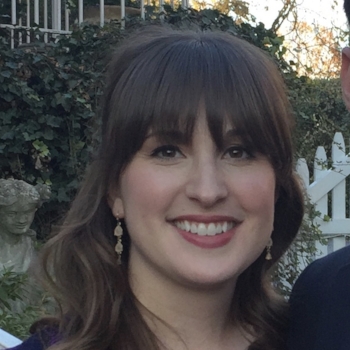 I feel more confident than ever...
"I feel more confident than ever in choosing the best food and lifestyle habits to adequately fuel my body, specifically. I am now well educated and prepared to continue bettering myself, but feel very grateful to have Erica as an ongoing resource!" - Olivia G.
Ready for the healthy choice to be the easy choice? Let's stay in touch then.